Who we are?
Web and Graphic Desginers
We are a visual arts specialist team, we bring functional, aesthetic and innovative graphic solutions to your website, logo, mascot, icon or print based on high impact ideas executed with refined techniques by our artists and designers.
We start with the companies need to identify who their clients are, what do they need and how to offer them a quality product or service, highlighting it's attributes to set it apart from it's competition.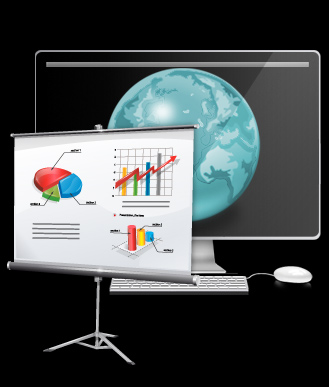 Our mission is to design the best visual communication strategy trough digital media in order to position your brand into the memory of your customers and potential customers. This strategy would make possible the public knowledge of your product or service in a much more faster way than a regular company uninterested in branding and advertising designs.
With avoltha you have a great chance of creating a positive perceived and recognizable brand, that in the end will result in loyal customers and increase of earnings.
Commitment with each project is a must here at avoltha. Professionalism, punctuality, quickness and affordability are our qualities. Hiring our service will allow you to focus on your activities, having the certainty that a very important and powerful tool such as brand marketing and design is being managed by expert and trustable people.
We have worked with customers of all kinds and sizes worldwide, from the United states, to Australia, Germany, or United Kingdom, we are a reachable and prompt response team.
We know that every market is different but in the end they all have something in common: great design rules over mediocre brands. We have over 15 years of experience creating websites, logos, mascots, icons, and prints that are capable of reflecting the vision of their company.
Let us quote you and you'll see how affordable a high end project is here at avoltha design.